Happy Fall Y'all!!
Have you seen the full reveal of the October kit yet?

I LOOOOVE fall-
I love the weather, the colors, the pumpkins,
decorations, Halloween.... everything about it!
I was so excited to get my kit in the mail and see this fun
Fall & Halloween themed set for October!
I pulled it all out last night and ooh'ed and ahhh'ed-
and I couldn't resist pulling out pictures from Fall of last year
to get started scrapping....
Just a few more days til the DT reveal and the October kits are shipped!!
*****
And I wanted to thank everyone who participated in
last month's card challenge!
I asked you to make a card out of your leftover Sussie kit
and link it back to the comment section...
well.... we have a winner!!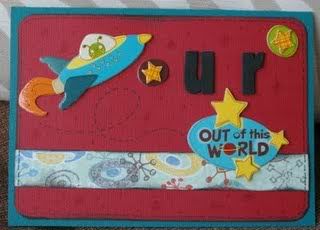 Michelle, send me your info and I will mail you your prize!!
Happy Weekend! :)