I'm sure you all have seen some of the vintage-y pattern papers that look like old newspaper articles. Graphic 45 is famous for this and October Afternoon also has some too. Here is a picture of a piece of the Domestic Goddess collection from Graphic 45:
Why not create your own papers and embellishments using newspapers? You can even use some articles that you have cut out to keep. This is a great way to incorporate them onto your layouts. You can do this and I'll show you how.
First, gather your supplies:
You need some newspaper or articles that are special to you. (You may want to use some scrap newsprint first to practice on) You also need Mod Podge, brown craft paint and a paint brush (I used foam).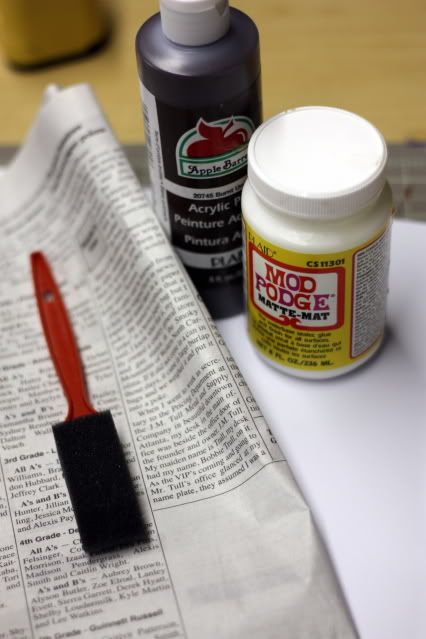 First of all, take the newspaper you want to use and glue it down onto some scrap cardstock to give it some thickness.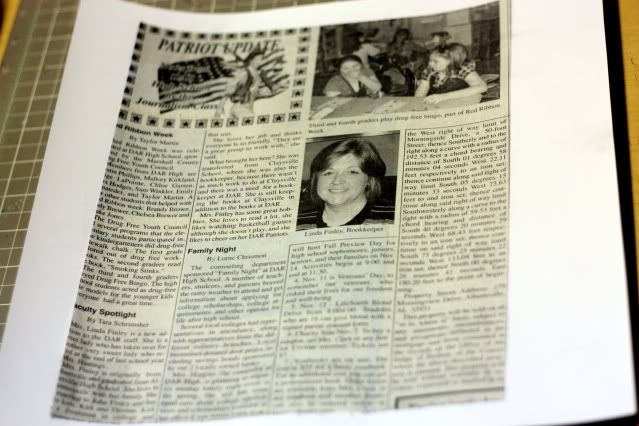 Next, pour out some Mod Podge onto a paper plate or something and drop just a tiny bit of brown craft paint in it.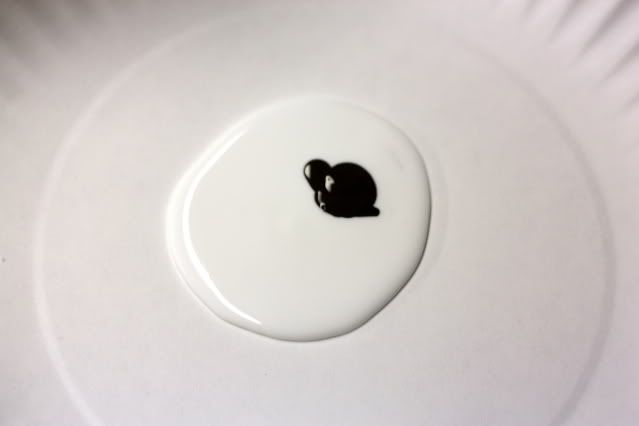 Mix it together good with your brush.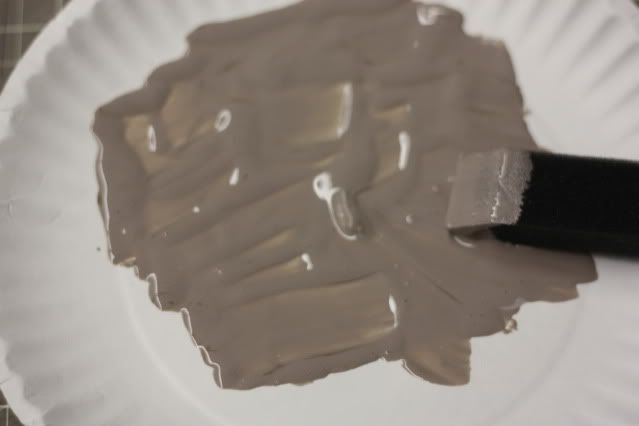 Now, brush it over your newspaper in very thin layers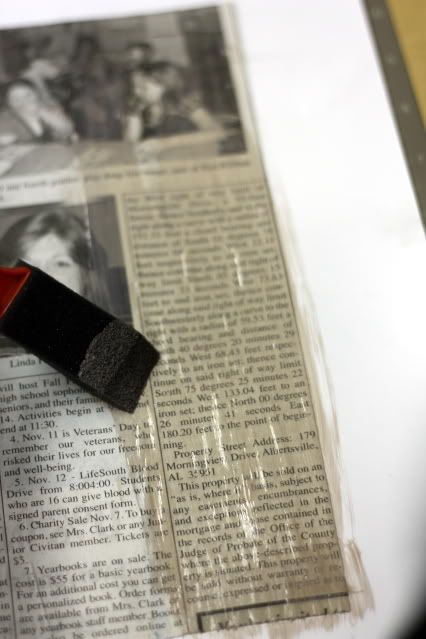 until you have covered all that you wish.
And because I am impatient, I used my heat gun to dry it. Worked fantastically and quickly too.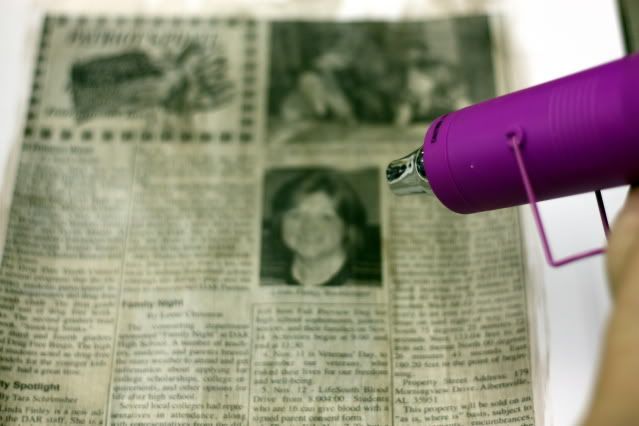 You could certainly let it dry by itself if you wish (and are patient). I love the finished look and feel to it! Now you can use it to make flowers, punch butterflies (or whatever) and make mattes.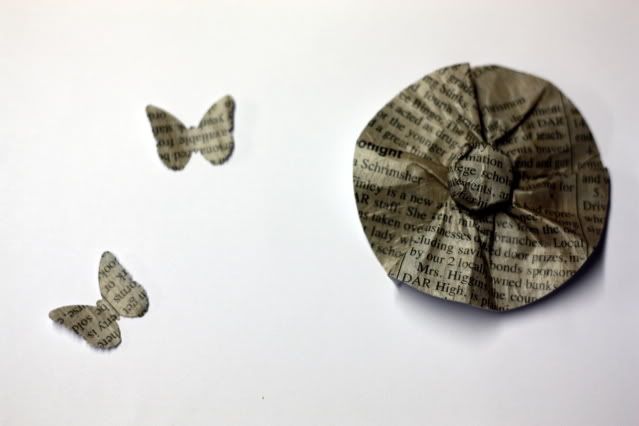 You can also cut out the parts of the articles that you want to include on your layout.
Here's my finished layout.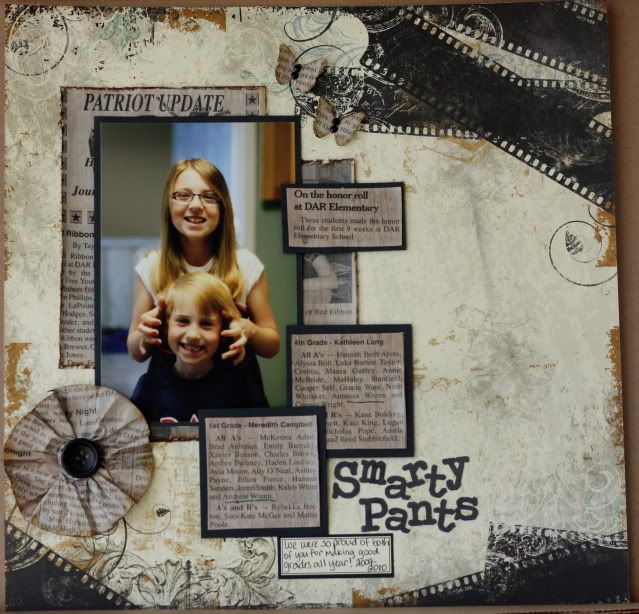 I used pieces of the newspaper that had news from our school to make my mattes and embellishments.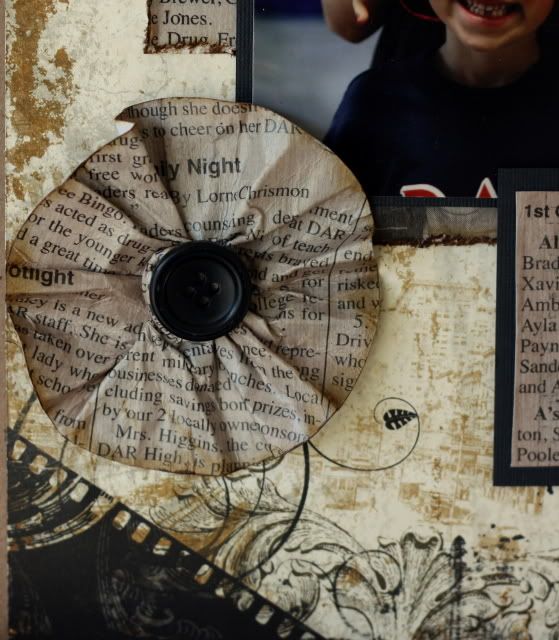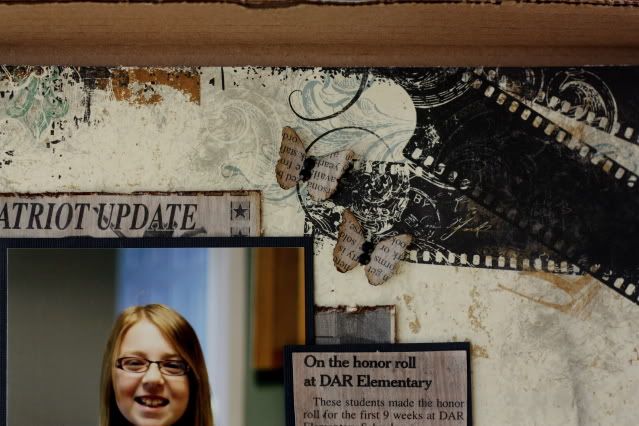 Then I used the specific articles that had my children's names listed in them.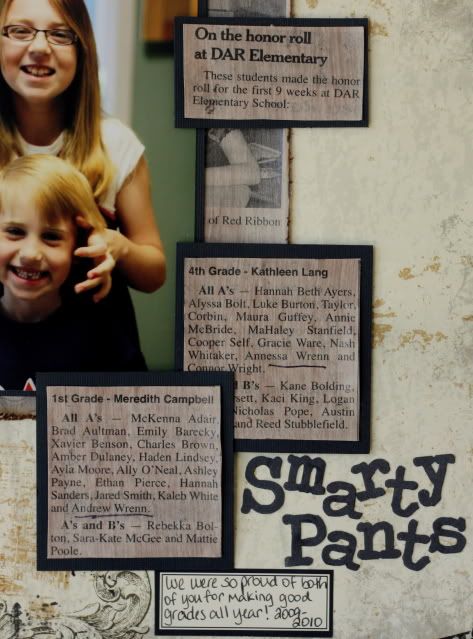 I love the idea of having a bit of history on my layout using the newspapers. Because Mod Podge is acid-free, I know that the newspaper print will be here for a long time to come and now with the tinting technique, it looks like it already has been!!
If you decide to give this try, leave me a link to yours in the comment section. I'd love to see it!