OK.... So if you received the latest newsletter, you would have read that I was leaving last Thursday for Cabo. We were to get back on Sunday. I was going to spend the day Monday getting kits ready to be mailed on Tuesday.
Well, that was all before the Swine Flu hit!! After hours on the phone, we rearranged the plans to go to Phoenix instead. The only catch was that we had to move our trip to leaving on Friday, getting back on Monday. Which meant that Tuesday morning was CRAZY for me, trying to get all the kits ready before my maillady arrives, usually around 1:30 or 2:00. But I did it and got your kits out to you!
But I never got to post on the blog like I meant to. So, here I am, a few days late. The May kit is officially up on the site. You may have actually received your kit already! I hope you like it. After I post here, I'm going to update the website's gallery. In the meantime, see all of their layouts on the
Sussies Member Gallery!
Jennifer Halleck picked a winner for her RAK! It was craftasticme! Please email
Jennifer
with your address so she can send you the goods!
For now, I'll give you all a quick sneak peek of the June kits!!! (They'll be featuring AdornIt Fern and Bella Blvd. Sweet Celebration lines! FUN, BRIGHT COLORS!!!)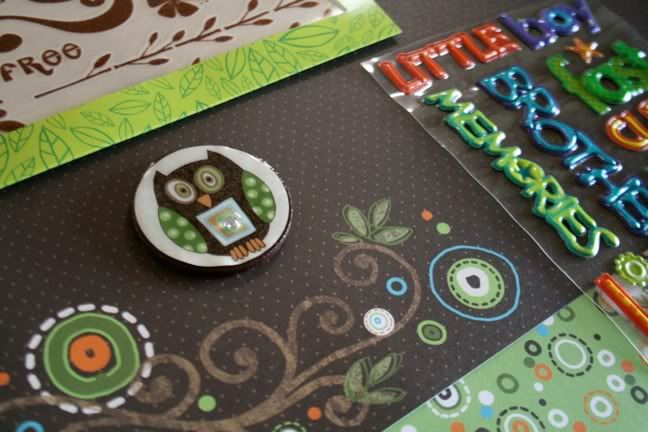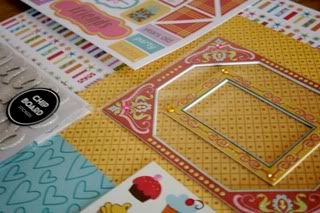 There they are!! (FYI - the little Owl is made only for us by Carolee's Creations! It was a special order using their artwork. They had originally planned on making buttons, but were having issues with the manufacturer. So, when I called, they told me they had to cancel the order, but offered to make these epoxy embellishments for us. After doing so, they told me that they weren't making them for anyone else! WOO HOO! Another exclusive Sussies item!!) I know you'll love them.